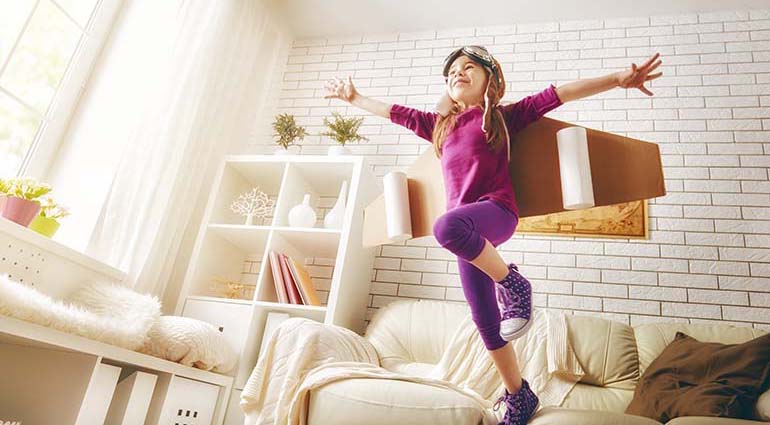 What are the five best toys of all time? Jonathan H. Liu suggested the following: A stick, a box, string, a cardboard tube, and dirt (GeekDad column at wired.com). All are readily available, versatile, appropriate for all ages, fit every budget, and are powered by imagination. No batteries required.
            Imagination plays a powerful role in our lives, so it's not unusual that the apostle Paul mentioned it in his prayer for the followers of Jesus in Ephesus (Eph. 3:14–21). After asking God to strengthen them with His power through His Spirit (v. 16), Paul prayed that they would be able to grasp and experience the full dimension of the love of Christ (vv. 17–19). In closing, Paul gave glory to "him who is able to do immeasurably more than all we ask or imagine, according to his power that is at work within us" (v. 20).
            Often our experience limits our prayers—a situation we can't picture being different; destructive habits that remain unbroken; long-held attitudes that seen to defy change. As time passes, we may begin to feel that some things cannot be changed. But Paul says that is not true.
            By God's mighty power working in us, He is able to do far more than we may dare to ask or even dream of.

Source: Our Daily Bread