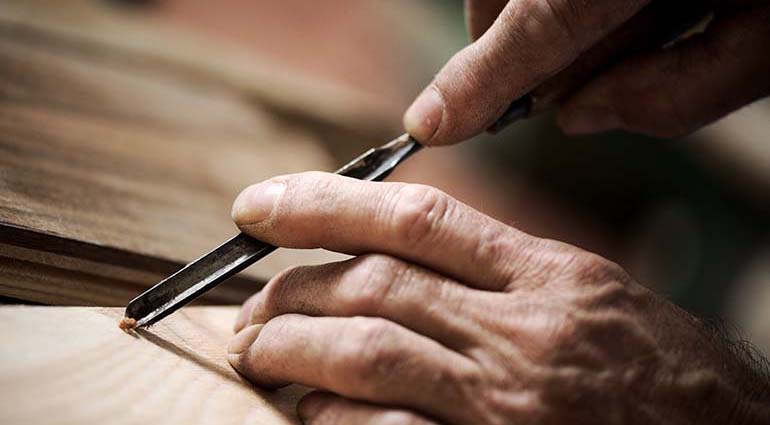 Carolyn and I met Phipps Festus Bourne in 1995 in his shop in Mabry Hill, Virginia. Bourne, who died in 2002, was a master wood carver whose carvings are almost exact replicas of real objects. "Carving a duck is simple," he said. "You just look at a piece of wood, get in your head what a duck looks like, and then cut off everything that doesn't look like it."
So it is with God. He looks at you and me—blocks of rough wood—envisions the Christlike woman or man hidden beneath the bark, knots, and twigs and then begins to carve away everything that does not fit that image. We would be amazed if we could see how beautiful we are as finished "ducks."
But first we must accept that we are a block of wood and allow the Artist to cut, shape, and sand us where He will. This means viewing our circumstances—pleasant or unpleasant—as God's tools that shape us. He forms us, one part at a time, into the beautiful creature He envisioned in our ungainly lump of wood.
Sometimes the process is wonderful; sometimes it is painful. But in the end, all of God's tools conform us "to the image of his Son" (Rom. 8:29).
Do you long for that likeness? Put yourself in the Master Carver's hands.

Source: Our Daily Bread