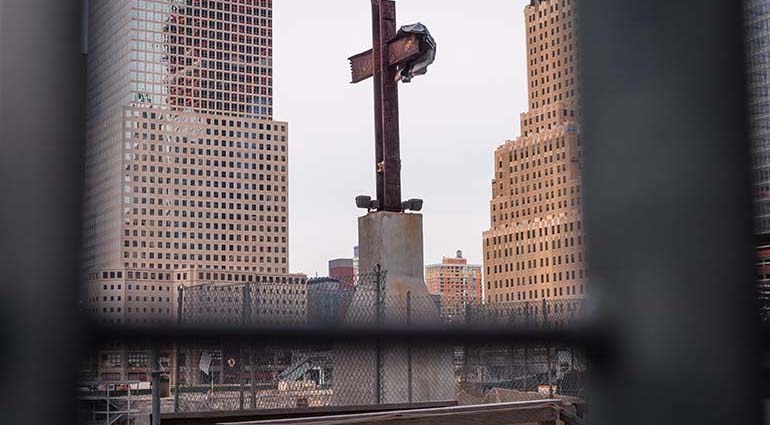 On September 11, 2001, Stanley Praimnath was working on the 81st floor of the World Trade Center South Tower when he saw an airplane flying directly toward him. Stanley prayed a quick prayer as he dived under a desk for protection: "Lord, I can't do this! You take over!" 
The terrible impact of the plane crash trapped Stanley behind a wall of debris. But as he prayed and cried for help, Brian Clark, a worker from another office, heard and responded. Making their way through rubble and darkness, the two found their way down 80 flights of stairs to the ground floor and out.
When encountering terrible threats, David asked God for help. He wanted to be assured of God's nearness as he faced enemies in battle. In a heartfelt petition David said, "Be my rock of refuge, to which I can always go . . . . Do not be far from me, my God; come quickly, God, to help me" (Ps. 71:2, 12).
We aren't promised deliverance from every difficult situation we face. But we can be confident that God hears our prayers and will walk alongside us through everything.

Source: Our Daily Bread